FitSeat 2020 Workstation | Rent or Buy
FitSeat 2020 Workstation | Rent or Buy
FitSeat 2020 Workstation | Rent or Buy
FitSeat Workstation is a set of sustainable premium bicycle chair and mobile standing desk. With the FitSeat Workstation you can work while cycling, standing or sitting. Use the FitSeat Workstation wherever and the way you like. It is ideal for:
Working from home
Meeting rooms
Seminars
Reception areas or
Open-plan offices
Sustainable & environmentally friendly
Frame made of FSC certified wood
Works without electricity
Local suppliers & short transport routes
No wearing parts & completely repairable -> Not a throwaway product
Toxic free
Premium – highest quality product
High-quality materials
Precise & careful workmanship
Comfortable gel saddle & original bicycle crank
Piece by piece quality control
Reliable and durable
Safe to use
Safe sitting thanks to the wide saddle and pelvic support
Stability thanks to seven weight-braked castors, wide standing area and solid construction
Developed according to the standards DIN EN 1335 (office chairs) and DIN EN ISO 20957 (stationary training equipment)
Safe materials / Guaranteed to be toxic free
(Ready to use) No assembly necessary: the FitSeat is delivered fully assembled
Ergonomic to use
Physiological back straightening through ergonomic seat angle
Exchangeable bicycle flex gel saddle
Infinitely adjustable for all body sizes (1.50 to 2 meters) (4″11 – 6″6)
Optimal step resistance is continuously adjustable directly on the saddle
Variably adjustable saddle angle and horizontal saddle position
Universally applicable
No power supply needed for use
Silent to operate
Suitable for continuous (round the clock) use
Very easy to use, no tools required
You can quickly change of the place of use: mobile thanks to 5 floor rollers
Rental details:
The rent is due annually in advance.
The rental period is automatically extended by 1 year if the contract is not canceled 3 months before the end of the rental period.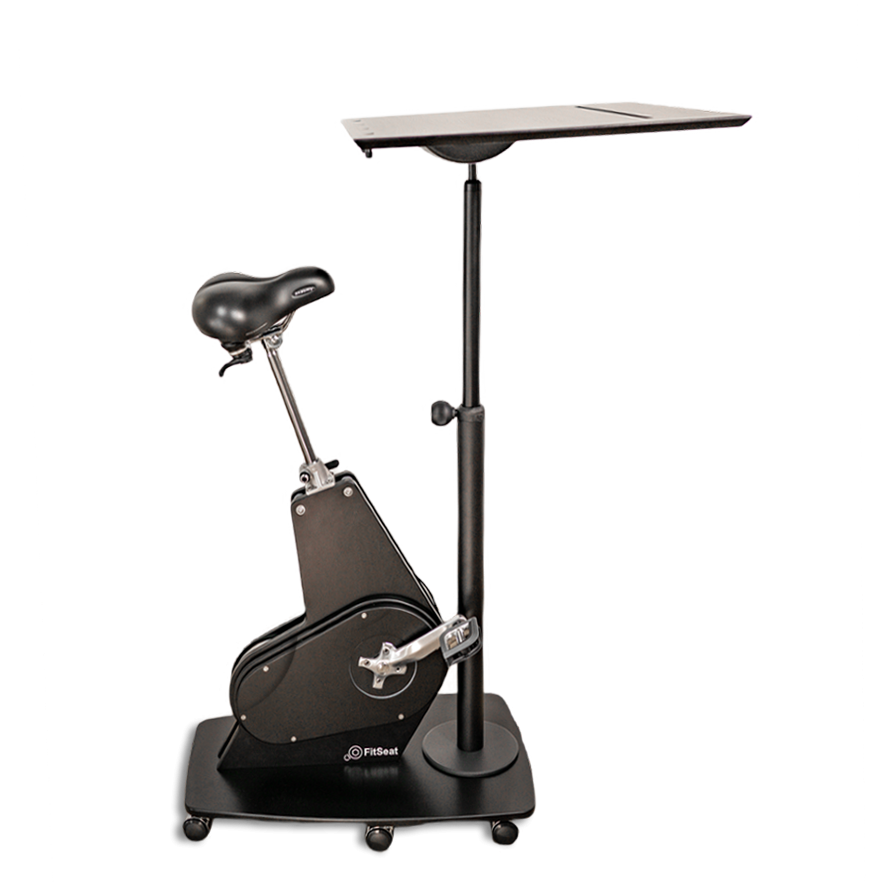 Additional information
| | |
| --- | --- |
| Weight | 35 kg |
| Farbauswahl | BlackPanther, PureNature, WhiteLotus |
| Resistance Setting | Adjustment lever on the saddle, Stepless adjustment |
| Material | Wood (Birkoplex) |
| User Height Range | 1,55 m -, 2m |
| Seat | Bicycle Gel Seat, Exchangeable |
| Rolls | Load braked, Suitable for all floors |
| Personalization | Yes, of course, please contact us |
| Warranty Expectation | 12 months full service |
| Body dimensions | 72 x 45 x 85 cm^3 (BxWxH) (without platform) |
| Größe Pultplatte | 74×61,5 cm^2 |